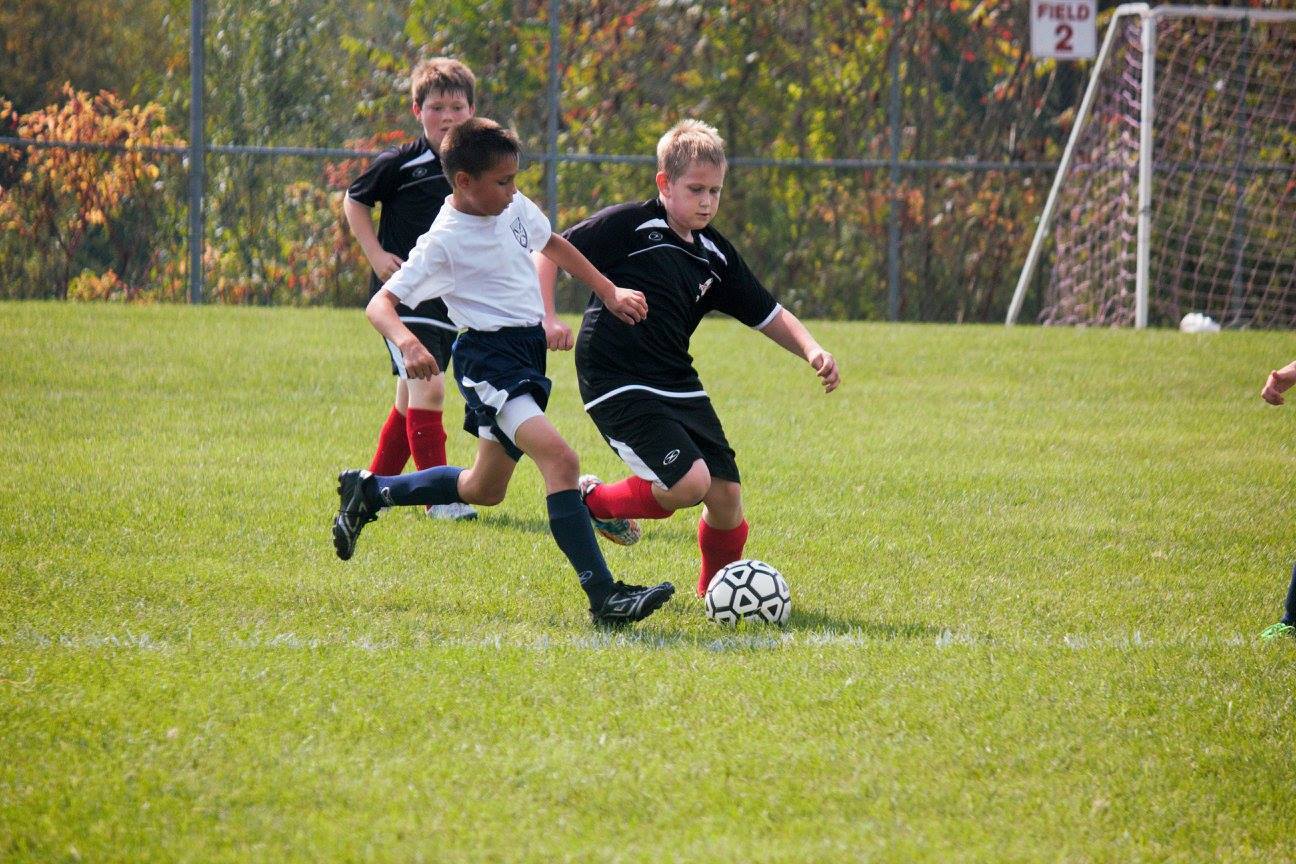 bigstock--223390915
Pottsville Youth Soccer Association
Questions or Concerns
If anyone has any questions/concerns/issues that they would like to be addressed by the PYSA, please contact one of the following board members:
Bob Stock
Vice President/ Treasurer
(570) 617-0692 robert.j.stock2.mil@mail.mil
Stacey Strokelitus
Registrar
(570) 691-8148
pottsvillesoccer@yahoo.com

Welcome to the Pottsville Youth Soccer Association
The Pottsville Youth Soccer Association (PYSA) is an independent charitable organization which exists to provide a healthy team sports experience for Pottsville area youth. PYSA provides a fall program with both in-house (ages 4-8), County (ages 9-15), and Travel (ages 9-15) programs.
As an association we strive to foster fair play, sportsmanship, teamwork, self-confidence, self-discipline, and competition. PYSA's goal is to encourage these values in our players, coaches, parents, referees, and volunteers. We hope to instill a lifetime enthusiasm for the sport of soccer and provide an overall safe and fun experience.
As we kick off the new fall season, please remember that all PYSA players, friends and family members who attend practices or games need to be good stewards of our field resources.
Please remember:

 PYSA game fields, practice fields and/or building facilities, may not be used without the expressed written permission of the PYSA Board.

 Smoking and/or alcohol are not permitted on PYSA grounds.

 Please properly dispose of your trash. If you see liter left by others, please lend a hand and pick it up.

 If a trash can is overflowing, please take your trash with you and dispose of elsewhere.

 While we love pets, they are not allowed to come to PYSA sanctioned events. Please leave your pets at home.

 Consider using refillable water bottles to reduce trash impact at fields (and mark that bottle with your name just in case).
Thanks and have a great season!
If there is information you are not seeing on this website, but would like to, please contact the Webmaster at PottsvilleSoccer@yahoo.com.
---
2021 Registration is OPEN.
E-mail: pottsvillesoccer@yahoo.com if you have questions about the 2021 season.
Travel Team Tryouts
Contact Stacey Strokelitus with questions about forming or joining a travel team.
Game and Practice Cancellation


If a game needs to be cancelled due to weather the coaches will be contacted by PYSA General Manager.
Practice cancellation is at the coach's discretion unless the fields are deemed unusable.
Coaches will be contacted via PYSA email/text alerts.
Advertising Opportunity
Help support the Pottsville Youth Soccer Association by advertising your business on a 4' x 6' banner located at our soccer complex. Please click here for a printable order form!
Please Leave Your Pets At Home

We love pets, but not on our fields. Pets are strictly prohibited at our complex. Children can be injured by "small, well-behaved pets on a leash." And animals can be injured by running children and soccer balls. We will enforce this prohibition. Games will not be started or continued until animals are removed from the complex. Thanks for everyone's cooperation. In case you'd like another reason for not bringing your pet to the soccer complex, please read this letter from a Seattle veterinarian (and soccer parent).
Please remember: Smoking and alcohol are not permitted in the PYSA complex.


Thank you to the following for supporting PYSA